Welcome To Jap Autos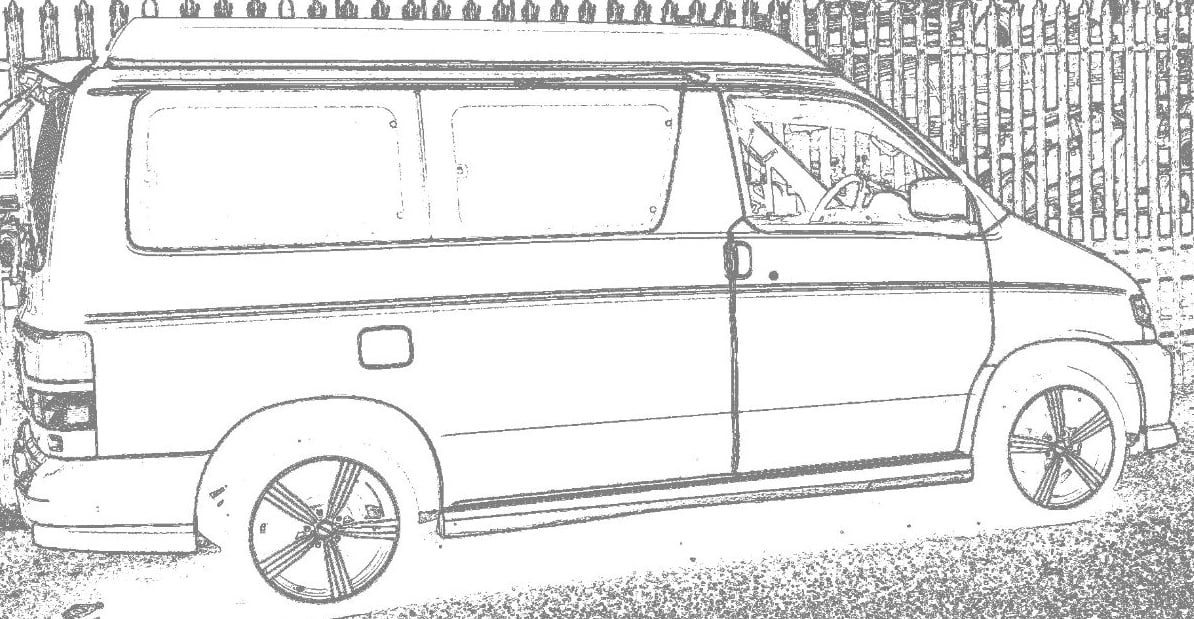 37 MOUNT PLEASANT ROAD
SOUTHAMPTON
SO14 0EG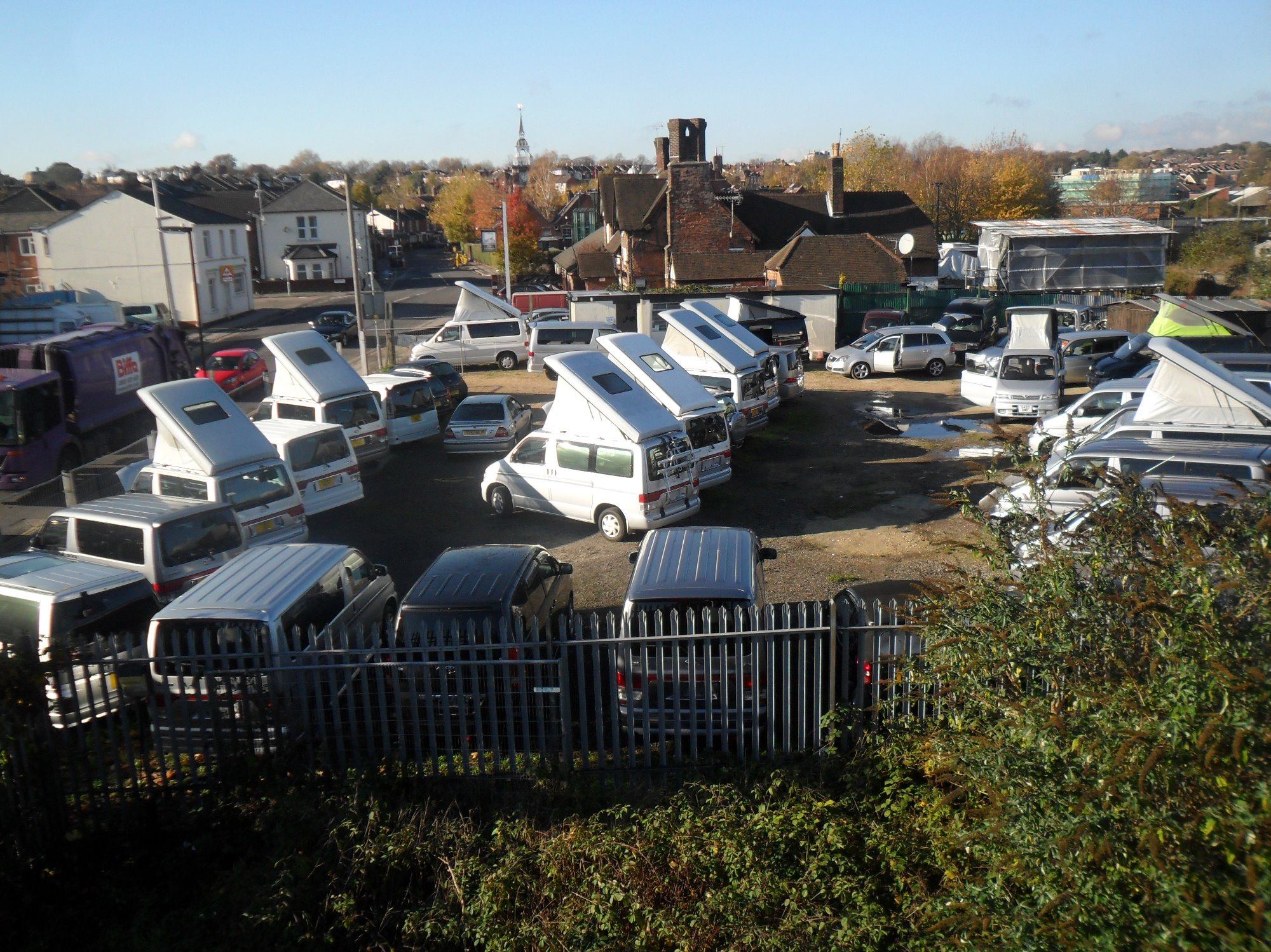 JAPAUTOS IS A FAMILY RUN BUSINESS AND HAS BEEN TRADING FOR 16 YEARS. IT IS NOW THE SOUTHS LEADING M.P.V AND BONGO SPECIALIST. WE HAVE OVER 35 BONGO'S ON SITE. WE ARE LOCATED ONLY 5 MINUTES FROM SOUTHAMPTON CENTRAL TRAIN STATION AND 15 MINUTES FROM SOUTHAMPTON AIRPORT. ALL OF OUR STOCK IS DIRECT FROM JAPAN AND ARE 3.5 / 4 AUCTION GRADES.
WE SPECIALISE IN CAMPER CONVERSIONS AND HAVE A NUMBER ON SHOW ON SITE. OUR CURRENT SHOW CAMPER IS A 6 SEATER LIFTING TOP WITH FULL SIDE CONVERSION. DESIGNED TO SLEEP 4 ADULTS. WE ALSO HAVE A 5 SEATER LIFTING TOP WITH A REAR CONVERSION. CLICK ON OUR CONVERSION TABS FOR MORE DETAILS.CONTACT US TO ARRANGE AN APPOINTMENT WITH OUR CONVERSION TEAM TO DESIGN A CONVERSION TO SUIT YOUR NEEDS
DETAILS OF OUR AFTER MARKET ROOF CONVERSIONS CAN BE FOUND UNDER THE SERVICES TAB. AFTER MARKET ROOFS CAN BE FITTED TO ANY OF OUR TIN TOP BONGOS, ALPHARDS, HONDA STEPWAGONS AND ELGRANDS. WE CAN ALSO COLOUR CODE THEM TO MATCH YOUR VEHICLE. THE AERODYNAMIC FIBRE GLASS HIGH TOP ROOFS A SLIMLINE AND GIVE A SPACIOUS, AIRY FEEL TO THESE MPVS.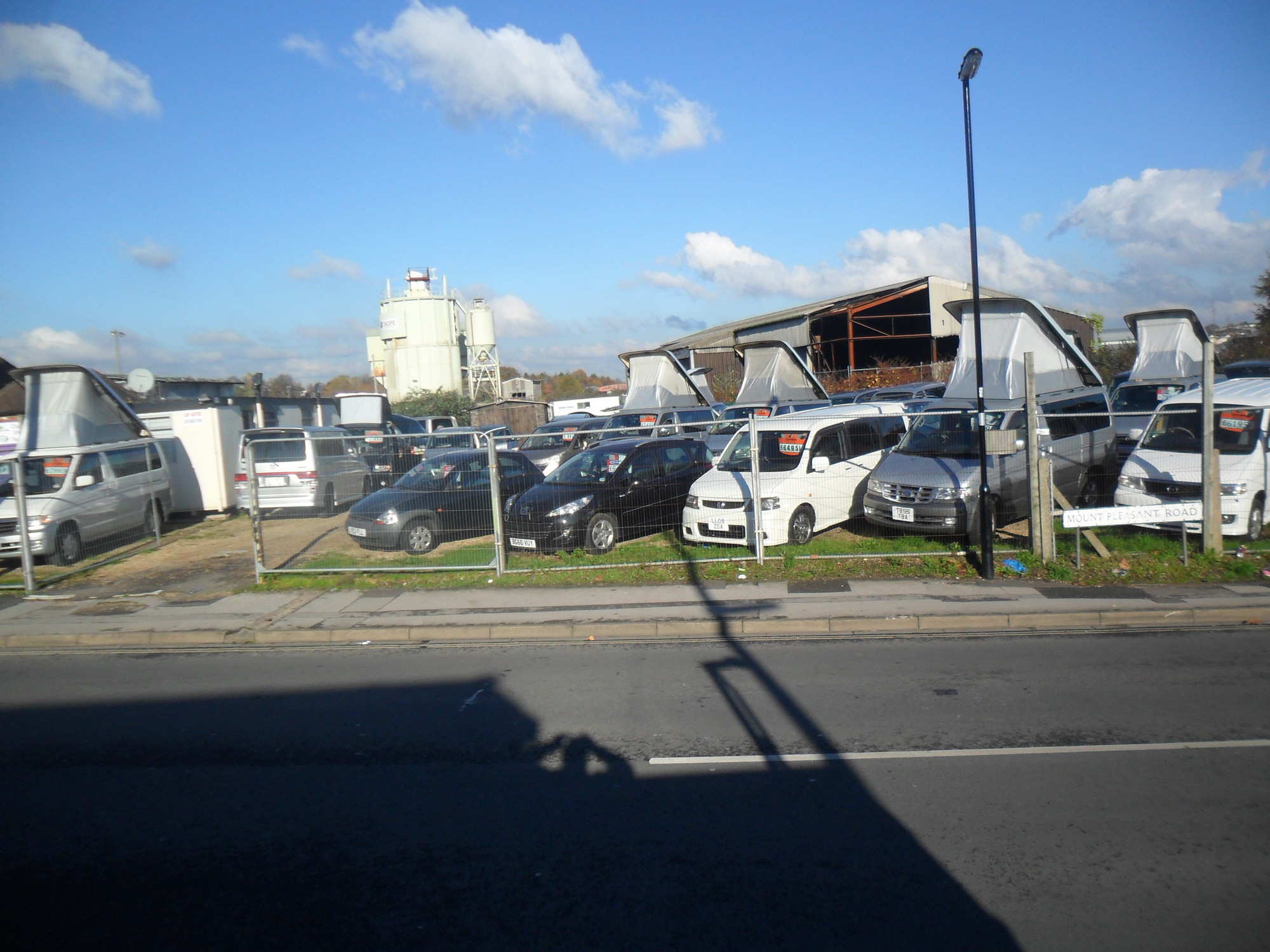 WE NOW ALSO OFFER THE NEW SKYLINE HIGH LIFT ROOFS. THEY ARE 18 INCHES HIGHER THAN ANY OTHER ON THE MARKEY AND COME IN A CHOICE OF 20 DIFFERNT FABRIC COLOURS
CHECK OUT OUR NEW FRONT SWIVEL SEAT AND CENTRE SWIVEL SEAT. ASK US ABOUT SOLAR PANELS FOR BONGOS
WE ARE NOW IN OUR 7TH YEAR OF FITTING LPG SYSTEMS TO OUR VEHICLES. WITH PETROL PRICES ROCKETING IN RECENT YEARS, YOU CAN SLASH A VEHICLES RUNNING COSTS BY SWITCHING TO LPG. ON AVERAGE LPG IS BETWEEN 40% AND 50% CHEAPER TO RUN. MORE INFORMATION CAN BE FOUND UNDER OUR SERVICES TAB.
WE HAVE A CONTINUOUS SUPPLY OF QUALITY MAZDA BONGOS, TOYOTA ALPHARDS AND NISSAN ELGRANDS EN ROUTE FROM JAPAN. NEW STOCK ARRIVES MONTHLY. ALL OF OUR NEW IMPORTS ARE SERVICED WHERE REQUIRED AND COME WITH ONE YEARS M.O.T, 6 MONTHS ROAD TAX AND NEW CAM BELT. FOR PIECE OF MIND WE ALSO GIVE 12 MONTHS WARRANTRY TO OUR NEWLY IMPORTED PETROL VEHICLES (PARTS & LABOUR). TAKE A LOOK AT OUR SHOWROOM FOR ALL OF OUR CURRENT STOCK. WE UPDATE OUR SHOWROOM WEEKLY.
TELEPHONE: 02380224764 EMAIL: japautos@yahoo.com EBay: Jap Autos Southampton
OPENING HOURS: Monday to Saturday - 9am to 5pm & Sunday - by appointment only
We are flexible so please contact if you wish to visit outside of the advertised hours
WE ALSO BUY CAMPERVANS AND 8 SEATERS SUCH AS MAZDA BONGOS AND FORD FREDAS. ALL VEHICLES CONSIDERED. PLEASE CONTACT US FOR A FRIENDLY, PROFESSIONAL SERVICE.